Company Introduction
Poh Cheong is a privately owned manufacturer of quality precast prestressed concrete products. It has been providing comprehensive solutions for building and infrastructure projects in Singapore for more than 40 years. Poh Cheong constantly adopts and deploys new manufacturing technologies to enhance the efficiency of its manufacturing processes. Poh Cheong envisages to maintain its presence in the Singapore market at the same time enhancing its presence in Malaysia, Myanmar and other regional countries.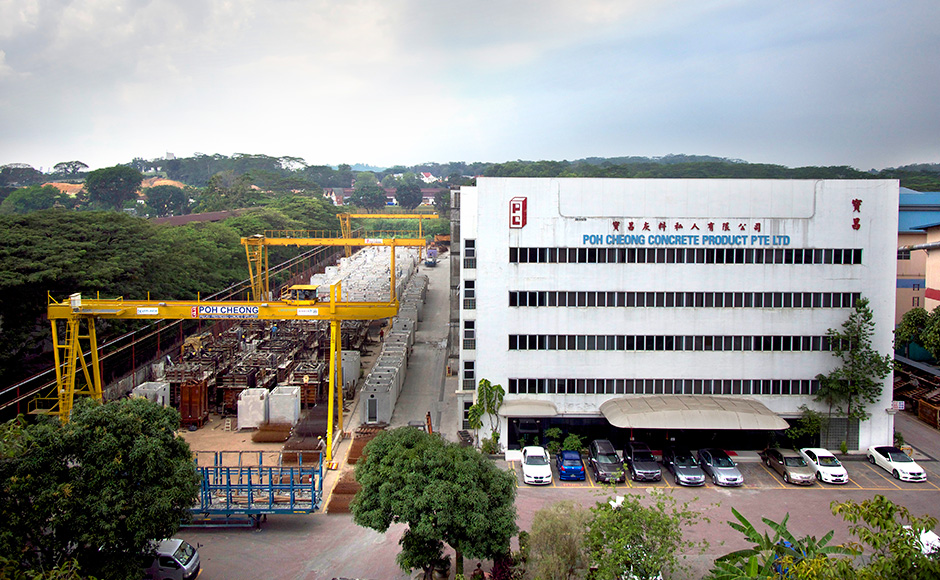 48 Sungei Kadut Street 1, Singapore 729366
Poh Cheong is committed to nurture a diverse work force that reflects the nature of our regionalization objective.
Poh Cheong envision itself to be recognized as a quality manufacturer and an innovator of precast concrete solutions globally.
To attain profitable growth through setting the highest standards in service, quality, safety and cost containment in our industry.